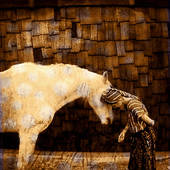 The Equine Gestalt Coaching Method is an almost indescribably dynamic form of coaching that involves creating a horse and human connection that profoundly impacts your life.  Through conscious application of Gestalt principles you are guided to a realization of inner strength and wholeness.
Equine Gestalt Coaching Method provides a safe experience for the client to consciously explore their life and develop self awareness.  The horse is actively involved and assists the coach to awaken the clients inner knowledge propelling them toward a more positive future.
The Equine Gestalt Coaching Method can provide some amazing benefits! Would you like to experience change in any of the following areas?
Confidence                            Self-Awareness                  Future Vision
Communication                  Trust                                    Perspective
Deeper Connections            Self-Acceptance                 Impulse Control
Social Skills                           Boundaries                          Spiritual Connection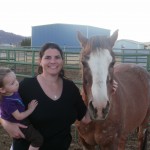 To schedule a session with certified Gestalt coach Jessica Coleman, contact her at:
jessica@quantumhorsecoaching.com
702-498-7925
www.quantumhorsecoaching.com